How to use the Business Model Canvas in FMCG to innovate better, faster and in a more sustainable way? During the FMCG Business Model Canvas Days on May 12 and 13, FMCG professionals learned all the ins & outs. In this blog, we look back on a successful program.
Why the Business Model Canvas in FMCG?
Almost everyone has heard of it or worked with it during their studies: the Business Model Canvas. It is often thought that this model is primarily intended to be used when starting a new business or service. However, it is also an excellent means to improve existing processes or – specifically in FMCG – to launch new product innovations and to improve innovation processes.
To educate, to inspire, to connect
The central themes of the FMCG Academy are education, inspiration and connection. This 2-Day Program, therefore, consists of an interesting combination of in-depth learning sessions, inspiring talks and group work.
On the first day, Teacher Bram-Kees Trouwborst gave participants a deep dive into the Business Model Canvas, specifically for FMCG and retail. On Day 2, it was time to put all these insights into practice. Participants worked on the Business Model Canvas for their own innovation processes, together with teacher Bram-Kees.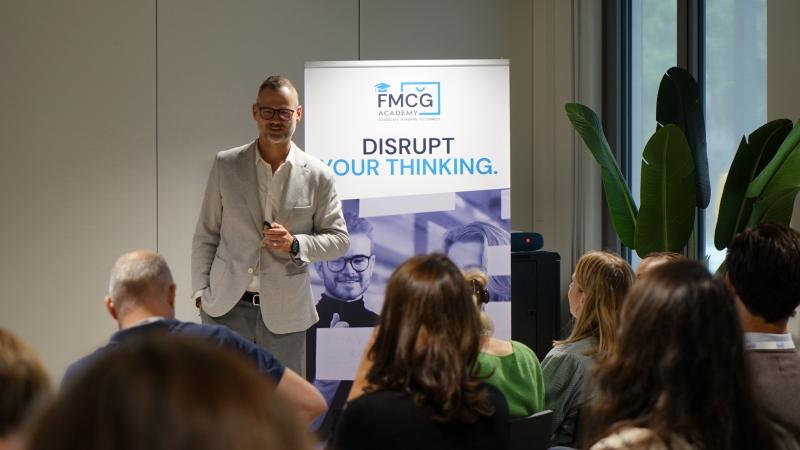 Bram-Kees Trouwborst, Teacher & Business School Professor
There were also inspiring speakers on the program, who challenged the participants to go outside their comfort zone and gain innovative insights. On the first day, Jouri Schoemaker, CEO of package-free supermarket Pieter Pot, took the participants on his road to success. On Day 2, speaker and writer Kevin Weijers gave an inspiring talk about curiosity and experiments.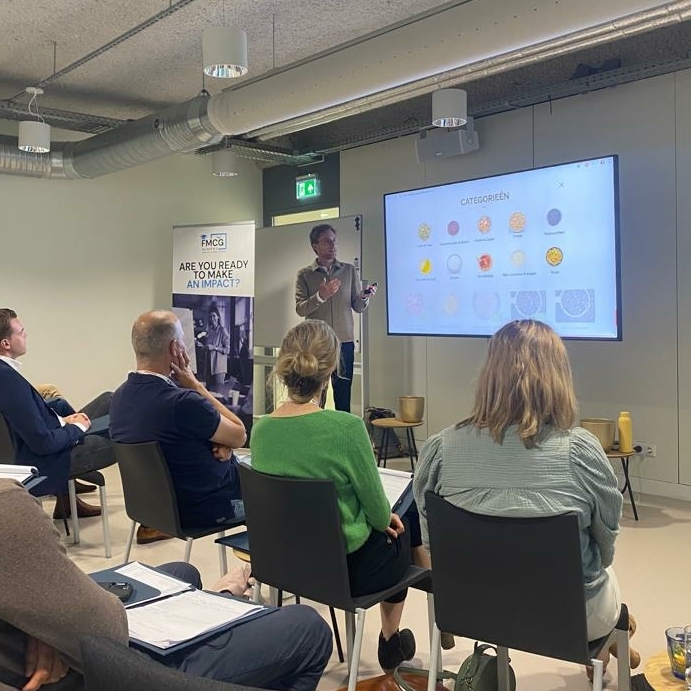 Jouri Schoemaker, CEO Pieter Pot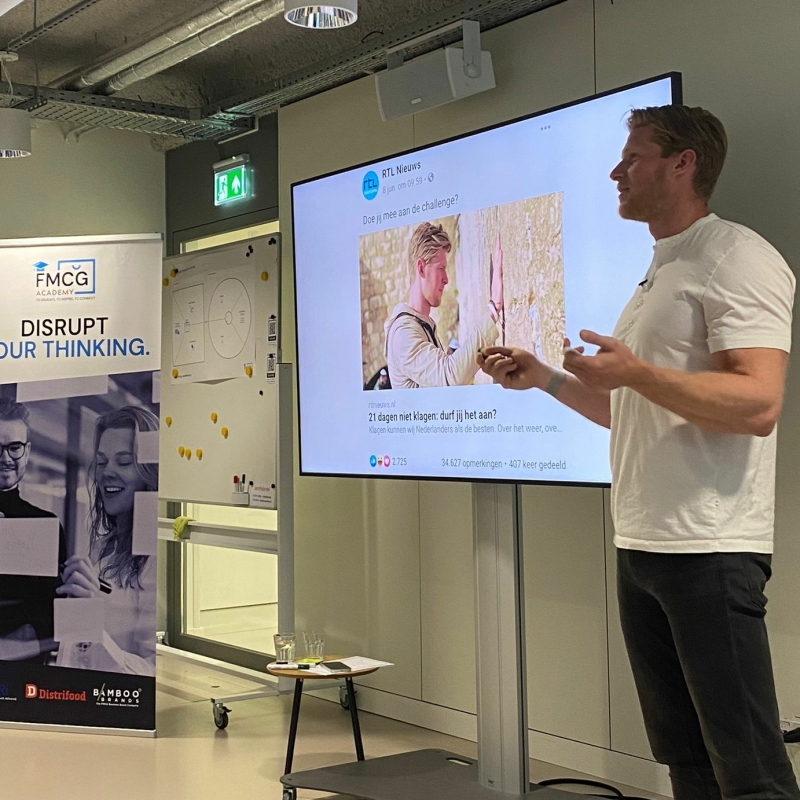 Kevin Weijers, speaker & writer
Participating FMCG companies
The participants included Marketers, Product Managers, Brand Managers and Category Managers from various FMCG companies. These companies attended: The Kraft Heinz Company, Ausnutria, Bieze Food Solutions, Chrysal International, Cloetta, Focusdrink, PepsiCo, Signature Foods, StreekSelecties, Van Geloven and Yellow Chips. We would like to thank the participants for their enthusiasm and energy. Our special thanks go to our partners IRI, Distrifood and Bamboo Brands.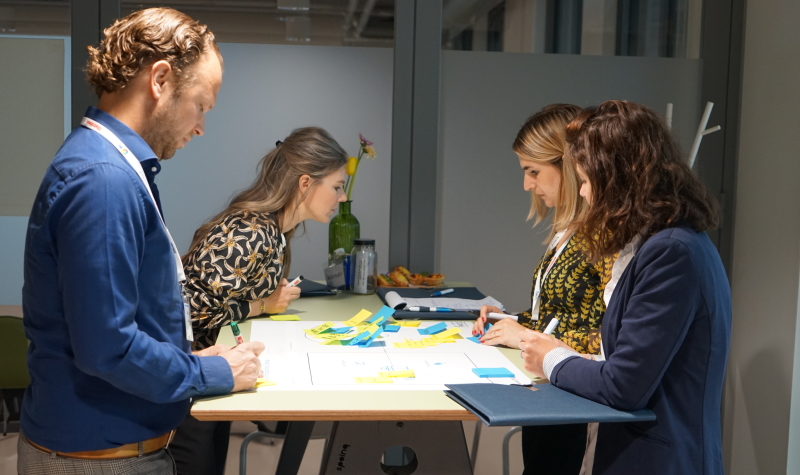 Sign up for July 7 & 8
Do you also want to learn how to apply Business Model Canvas in FMCG? The next FMCG Business Model Canvas Days will take place on July 7 and 8. Do you want to be there? Read more about this program and enroll now. A limited number of places is available.
Stay up to date!
Would you like to know more about the FMCG Business Model Canvas Days? Or do you have other questions about our programs? Please contact Denise Olislagers at denise@fmcgacademy.eu. Would you like us to keep you informed about upcoming events? Leave your contact details to receive updates in your mailbox.